FESTIVAL INTERNATIONAL CAMPAIGN

Identify the relevant Festivals, use my influencial potential where relevant
Pitch festivals massively with a partnership strategy: give the film a submission fee waiver against promotion on our website. Big save on submission costs.
Pitch individually festivals in my network, partner festivals.
Use your filmfreeway or WaB film profile to submit internationally.
NEGOTIATION ON YOUR BEHALF
I will ask festivals for a Screening fee for your film (in some cases festivals can offer a licence fee when they program the film)
I will suggest personal attendance (some festivals might want to invite you when they liked the film and program it, in those case they usually do not offer screening fee)
Cash generated documented on an excel sheet with screening dates, amounts and payments cashed in. Your share will be sent via paypal once the fee has been paid
PROMOTION for your film to festival directors and media
Publication of messages announcing film selection and awards on your account, and posting of the good news to your facebook page
Fesntivals will know about your film through these regular communication


Each week in the newsletter in the ONES TO WATCH FROM FILMFESTIVALS.COM
Free weekly inclusion of an ad in filmfestivals.com
Weekly Newsletter
(
125 000 subscribers, including 4500 buyers and distributors and 12 000 media)
Email me for details
-------------------------------------------------------------------
My 2020 line up of BEST FOR FESTS
Films I have curated for festivals
It s been three years since Rob Stewart passed: RIP Rob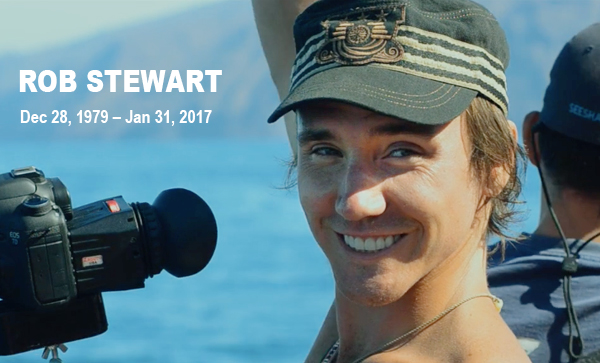 In Memory of Rob Stewart
December 28, 1979 – January 31, 2017
Bruno Chatelin, festival agent for Rob Stewart since 2003.
In 2018, using footage Rob shot for Sharkwater Extinction, the California Legislature passed a bill to ban drift net fishing, which killed not only sharks, but sea turtles, whales, sea lions and many more marine mammals.
In 2019, the Rob Stewart Sharkwater Foundation was formed to continue his mission. The Foundation launched the SharkFree campaign to work with cosmetic and personal care product companies in an effort to remove shark liver oil, known as squalene, from their products
As of 2019, Canada banned the import and export of shark fin. Canada was the largest importer of shark fins outside of Asia.
In January 2020, New Jersey became the latest state to sign a law banning the sale of shark fins. More than 85 countries have banned shark finning, and the U.S. has banned the sales of shark fin in 17 states and territories.
CITES votes to protect Makos in 2019, as well as 18 species of rays and sharks by adding them to their endangered list. The warm-blooded Makos are the fastest sharks in the world.
In November 2019, the U.S. House of Representatives passed the Shark Fin Sales Elimination Act, which would prohibit the sales of shark fins, and the bill has moved on to a vote in the Senate.
Three films from my best for fests selected at Bozeman Celebration
My Best for Fests reign on the festival circuit
Dave Grusin Not Enough Time - Documentary feature by Barbara Bentree
Documentary on Oscar winner Dave Grusin
Sharkwater Extinction one of my "best for fest" wins a 10.000$ cash award at DCEFF
The Environment Film Festival
@ National Georgraphic Society in Washington, closing ceremony with "Shared Earth Foundation Award for Advocacy Winner "award to late Rob Stewart director of "Sharkwater Extinction"
Three films from my curated Best for Fests selected at Chandler Film Festival
The Chandler International Film Festival (CIFF) is a diverse and pioneering film festival located in Chandler, Arizona. CIFF is dedicated to the advancement of social and cultural awareness through education, delivered on the artistic platform of filmmaking.
I just passed 100 festival wins for my film selection
My best for fests have fared very well on the festival circuit, they gathered more than 100 awards alltogether.
This makes me proud to have fun doing this with filmmakers.
3 films de ma sélection Best for Fests sélectionnés au nouveau festival Ma Planet (e)
1ère édition du
festival MAPLANET(e)
vient de se conclure avec un joli succès et une programmation de films de tous genres dédiés à la transition écologique et aux relations entre les sociétés humaines et la nature. Courts, longs, fictions, docus, et plus encore !
3 films que je défends faisaient partie de la sélection officielle.